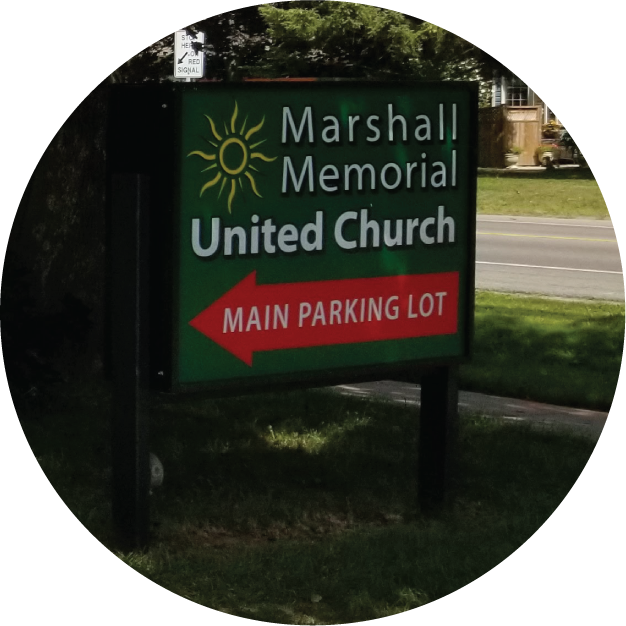 Post and panel signs are a great way to advertise your business on your lawn. These signs can display your logo, business hours, contact information, or any other messaging.
The name says it all. A "post and panel" is a sign between two posts. While these signs are found on lawns, they are not to be confused with yard signs as they are more durable and not intended for temporary use.
Post and panel signs come in a handful of variations. The sign itself can either be a flat design, a 3D design, or a heavily carved 3D design. These signs can be single or double sided, displaying either the same or different graphics on each side. There is also the "v-shaped" design, which displays two signs between three panels.
The signs themselves are typically of a PVC material, but can often be dibond, aluminum, or more.
In addition to the graphic variations, there are also multiple choices for your post's material. Popular post materials are wood, metal, and aluminum. These signs can also be cut into custom shapes and come in various sizes.
Regardless of what you choose for your sign, post and panel signs are a great way to give your lawn a sophisticated look. Post and panel signs are frequently used for building identification, parking lot directions, churches, campuses, hospitals, parks, plazas, and more.
Generally placed at the entrance to direct and navigate your clients to your establishment. They are an attractive, inexpensive alternative to our monument signs. These are quick to design, fabricate and install in both temporary and permanent signage applications.
Post and panel signs are permanent. However, there are also sign options which allow you to keep your posts and swap out signs as you please. Swappable options are great for frequently changing specials and information.
With all of the options available for post and panel signs, it can be hard to choose what's right for you. We'd love to speak with you and discuss the most effective sign for your business.